Saturday morning I went on a hike with my mom and Jena. Dave took the kids on an overnighter with the Priests and church to a cabin. I spent the night scrapbooking and hiking in the morning. It was so beautiful, I had to post some pictures. I also wanted to post them while its still fall!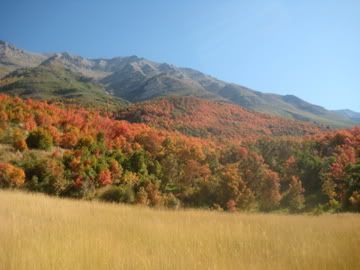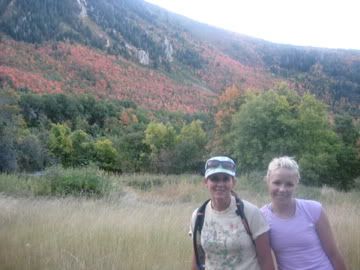 Plus a few randoms....
Collin at his first day of preschool... Casen got all ready to go also... even though he had to go to the gym instead.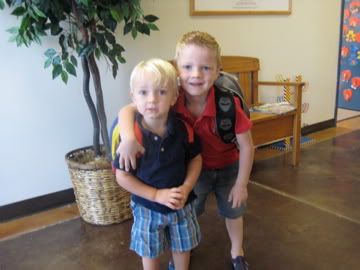 Don't they look handsome?
Aunt Jena is the secretary at their preschool. It's great.. we love seeing her and gma sherrie :)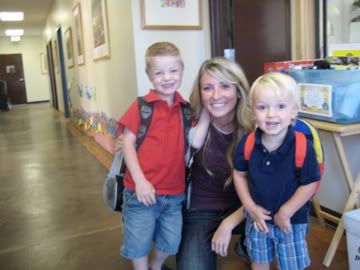 Casen is such a doll right now!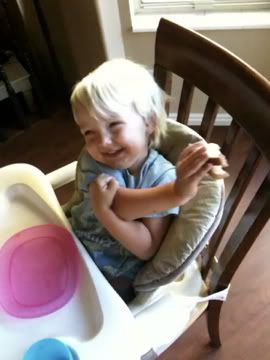 Uncle Sam already teaching the boys BMX bike tricks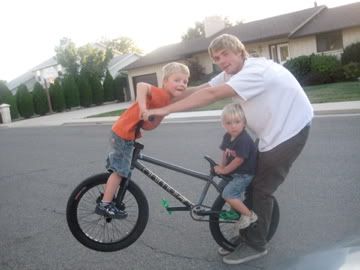 my cute fam just chillin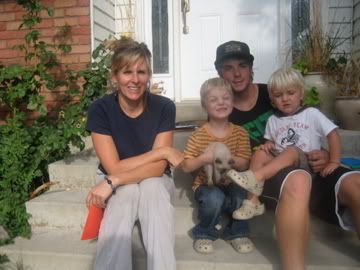 I went to lunch with my highschool best friends. Its been 81/2 years! Here we are
Literally, singing in the rain. I was hiding inside while the boys decided to play outside in the rain. Collin was so excited it was raining because he could use his new spiderman umbrella aunt carolyn gave him for his b-day.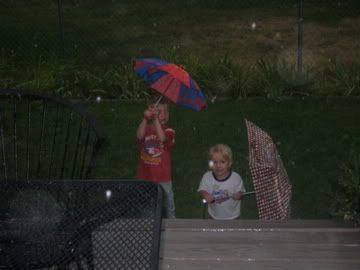 Casen fell asleep like this after church, how funny. I don't know why the fork was like that.
Playing at home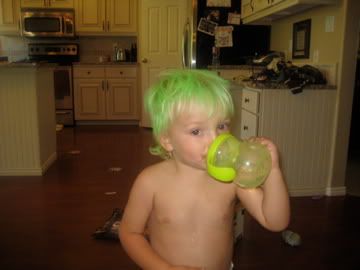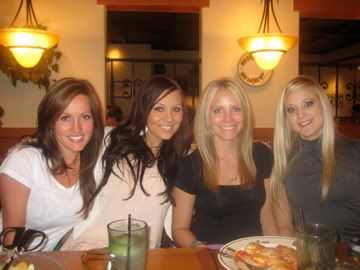 Well, I think I have done enough for now. Lets just say I am a little burned out tonight from doing about 5 posts in one sitting :) I think I fall into the category of a binge blogger.